Our Story
Mum Tumm, is a unique couture that specialises in making curated natural breastfeeding snackers, prenatal bars and healthy snackers under the guidance of medical professionals- dieticians, doctor, ayurvedic doctor.
Pallabika founded Mum Tumm in 2018 with the vision to build a healthy, effective and yummy snackers that can take care of the essential health need of a  new mother and the new born. She is focussed to ensure that Mum Tumm provides the correct knowledge and mental support to new moms. 
She is a nutritionist and a pastry chef by profession. 
When she became a new mother she struggled with breastmilk generation and fatigue which every new mothers goes through.. She was not mentally prepared and also there was no support system with her during the early days. " My mom took care of me for first 20 days and then she left for hometown. Only people left in the house were the new parent and 20 days old new born" ,shared Pallabika.

" It was a very tough period as I didn't have proper knowledge on breastfeeding and used to feel hungry more often.. Wanted some ready snackers that curbs my hunger and also takes care of the nutrition needs of a new mother.. And most importantly boost my breastmilk.. The mother's guilt kept on haunting me and the crying child pushed the chef inside me to do something that I can help myself to boost my milk" , Shared Pallabika.

Being a pastry chef Pallabika started preparing small bakes mixing the seeds, cereals suggested by doctor. And Eureka….slowly and steadily the snackers started working…But the snackers missed the essential ingredients that must be given to a new mother and had to be consistent too.. That is when she with a team of medical professional - Dr Jyotirmoy Kanjilal, Gynaecologist & Obstetrician with experience of over 40 years.
Dr. Shruti Sridhar (B.SC & M.SC in clinical nutrition) and Vedashri, Ayurvedic consultant  hand picked each ingredients  and formed the ultimate nutritious snackers!!!

From 2018 - 2020 , we were supported by 20 Gynaecologist to test the effectiveness of our lab approved products. We got important insights on the snackers and that led to 22,000+ customers trusting Mum Tumm's Lactation and Pregnancy snackers in just 1 year !!! We do lot of value added service for pregnant moms so that they can carry on their new journey smoothly.
With the whooping success and demand from mothers for nutritious snackers for kids, we are slowly rolling out kids nutritious snackers too !!
Conferences We have been a part of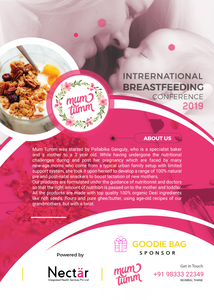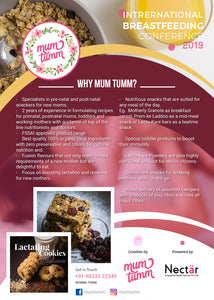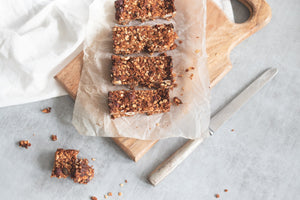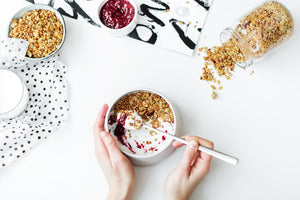 Location
Our store
Thane &  Mumbai, India
Mon - Fri, 10am - 8pm
Saturday, 11am - 6pm
Sunday, 11am - 5pm